SENIOR PASTOR


Pastor Mike & First Lady Barbara Sullivan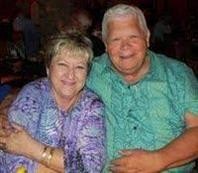 For over a quarter of a century, the Spirit of Praise Church, has been a beacon of God's love and light to the people of the Rio Grande Valley. This church was founded because our Pastor had a vision for souls and a strong desire to make disciples of the Lord Jesus Christ.
There is nothing more amazing than the love and grace we have found in and through Christ. He is our everything! He has given us our purpose and identity and it is in Him that we live and move, and have our being! We live for His glory!
We desire to share the love, acceptance, and forgiveness we have found in Jesus Christ with every man, woman, teen, and child that will listen. We love God and we love people! We hope you will give us an opportunity to serve you as we serve Him!